Archive of 'Brownies' category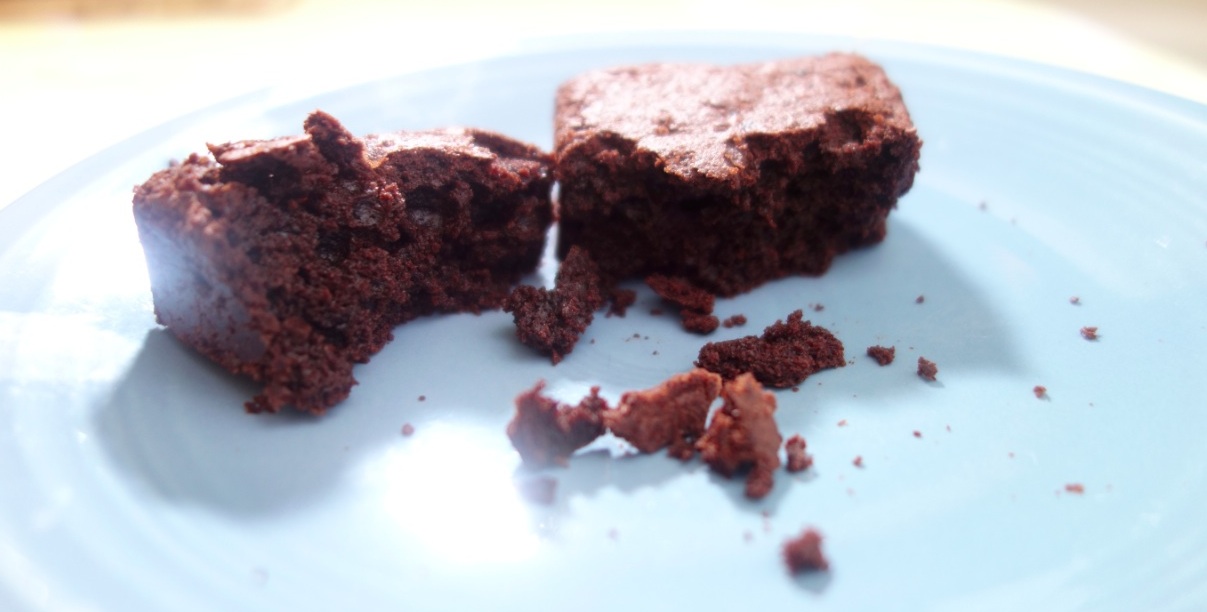 Aunt Cousin Ceil is a baking queen. She's the person I email when I have technical questions about why my cake is too dry, or how to ship baked goods and have them arrive at their destination all in one piece.
I also email her about questions of the heart, which I'm entirely sure are related to baking.
Here's some unsolicited chocolate advice she sent today:
I always keep a box of the fat free brownie mix from Trader Joe's baking aisle in the house for a quick treat. It uses only the mix and a cup of low fat or fat free yogurt and I add a teaspoon of vanilla extract. I sometimes put chopped walnuts on the top before I bake it and it is pretty good in a pinch. Also no guilt associated with it. I am a big believer in eating sweets and will gladly sacrifice all of the fat and cream to get my chocolate!!
I haven't had Trader Joe's fat free brownie mix yet, but I'm going to make it a point to try it soon.
Do you have any chocolate tips of your own? Please share them in the comments below.
*Disclaimer: The picture posted here is of a homemade full fat brownie. Please don't ask me to explain why I didn't have time to go to Trader Joe's to pick up brownie mix, but did have time to whip up a quick batch of Baker's Chocolate One Bowl Brownies, so moist and fudgy, and please don't ask me what I did with this extremely photogenic brownie after taking its picture.
Baker's Chocolate One Bowl Brownie Recipe
2013-04-12 09:59:07
Ingredients
4 sq. Baker's unsweetened chocolate
3/4 c. (1 1/2 sticks) butter
2 c. sugar
3 eggs
1 tsp. vanilla
1 c. flour
1 c. chopped nuts, optional
Instructions
Heat oven to 350 degrees.
Microwave chocolate and butter in large microwave bowl at high 2 minutes or until butter is melted. Stir until chocolate is completely melted.
Stir sugar into chocolate. Mix in eggs and vanilla until well blended. Stir in flour and nuts. Spread in greased 13 x 9 inch pan.
Bake 30-35 minutes or until toothpick inserted in center comes out with fudgy crumbs. Cool in pan; cut into squares. Makes 24 fudgy brownies.
Note: When using glass baking dish, bake at 325 degrees. For cake-like brownies, stir in 1/2 cup milk with eggs; use 1 1/2 cups flour.
The Anonymous Eater http://www.theanonymouseater.com/