Archive of 'Italian Food' category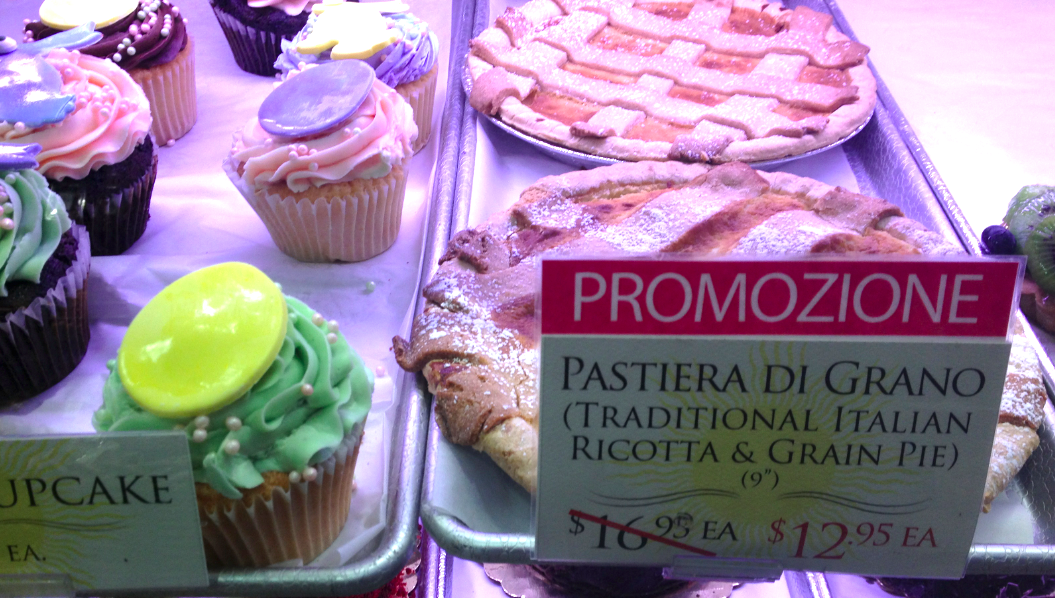 I've been part of my husband's Italian family for many years, but this is the first year I've heard of Pastiera del Grano. Do you know about this? It's a Neopolitan Easter pie, made from grain and ricotta. Scented with hints of citrus, it's delicious, and like most Italian desserts, not too sweet.
I'm searching for a good recipe to try out. I will post it when I find one.
In the meantime, here's the pie we enjoyed. It's from Agata and Valentina, one of my favorite supermarkets in the city. They have all sorts of specialties, and their meatballs are worthy of my Italian mother in law's approval.