Archive of 'Salads' category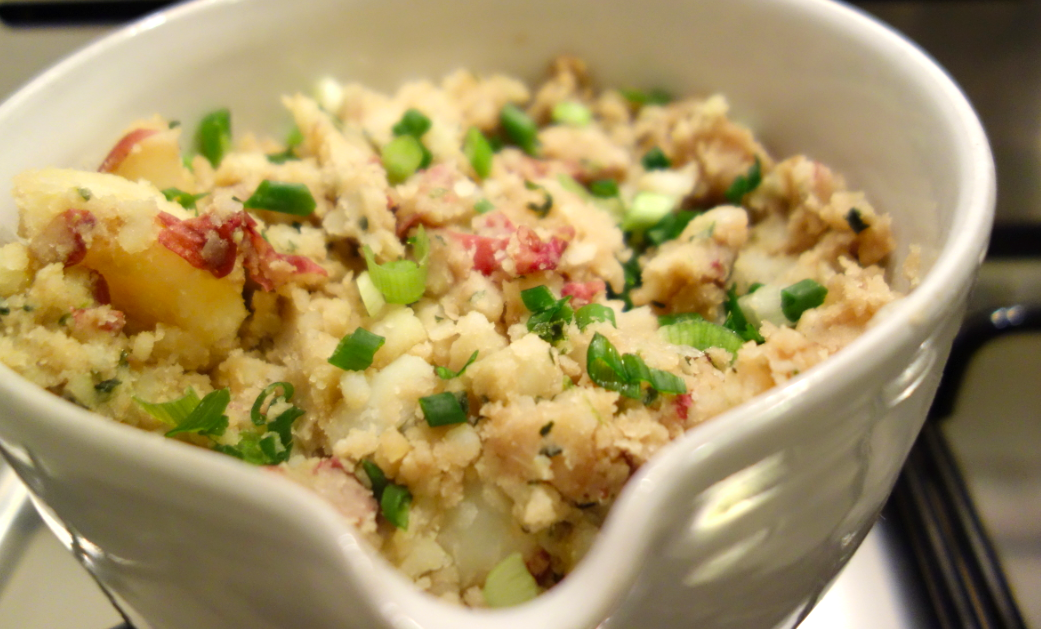 I'm actually tired of eating today. After all the rich food from the holidays, I've finally had it. This won't last long. I give myself until dinnertime, and I will probably be hungry again, but as of now, I have no cravings and no desire to eat.
I should mention I had a nice lunch. I finished the leftovers from Edmart. There's only some some slaw left, which is a top seller at the store. I think because it's made with with olive oil and vinegar instead of mayonnaise, giving it a healthier twist. Inspired, I now substitute olive oil and vinegar in most of my salads, except chicken salad and tuna. I especially love it in warm red bliss potato salad.
Have you every tried this kind of potato salad? It's a favorite in our house. It's super-easy to make, and so pretty! You can also serve it cold in the summer. It holds up well and won't spoil in transit.
I'm including the recipe below. I will have pictures up after dinner, because now I'm getting hungry again.
Red Bliss Potato Salad
2013-04-12 09:56:19
Ingredients
2 lbs. red bliss potatoes
1/2 cup good quality olive oil
1/4 cup balsamic vinegar
1 tbs. dijon mustard
1tbs. minced parsley
2 tbs. sliced scallions
Instructions
Boil the potatoes with the skins on. When cooked through an tender, drain and return to the pot. Cook potatoes on low for about two minutes to steam out excess water.
In a bowl mix olive oil, vinegar, mustard and parsley. Pour on top of potatoes and mash lightly so they remain chunky. Top with scallions and serve.
The Anonymous Eater http://www.theanonymouseater.com/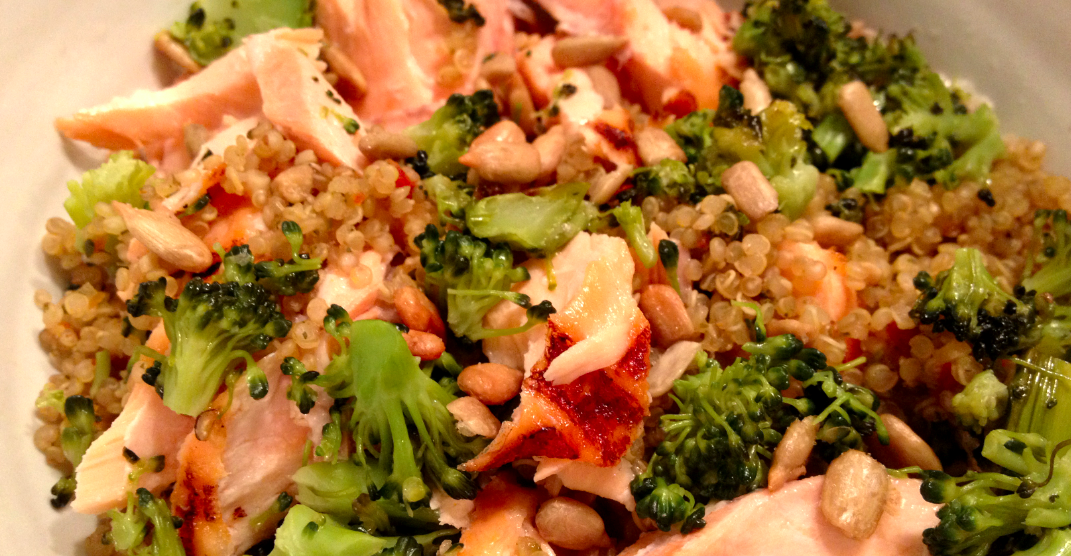 Today Luci and I are taking the train to Baltimore to visit my family for Passover. John is joining us either tomorrow or Monday, depending on when he can get away. I miss him.
Traveling on a train or plane takes careful planning food-wise because once you board, you're trapped. Unless you pack your own sustenance, you're stuck buying stale bags of chips, and if you're lucky, some sort of un-namable cheese product.
Last night I packed lunch using all our leftovers. John always says he will eat them whenever we go somewhere and he has to stay home, but then I get back, open the fridge, and am assaulted by a mess of smelly food that should have been eaten days before. So now I've gotten smart.
In a bowl, I mixed salmon and quinoa from last night's dinner, then threw in some broccoli. After chopping all the ingredients, I tossed in a handful of sunflower seeds to provide some extra crunch. A drizzle of olive oil and a squeeze of lemon juice, and my salad is complete. How easy is that?
I like this dish because it used up everything in the fridge, and I didn't have to go shopping for anything extra. It's also a great dish to take on the road while the weather's still cold. I wouldn't recommend it for a long trip once it warms up outside.
Now if only I could count on the train ride being this easy.