Archive of 'Tapas' category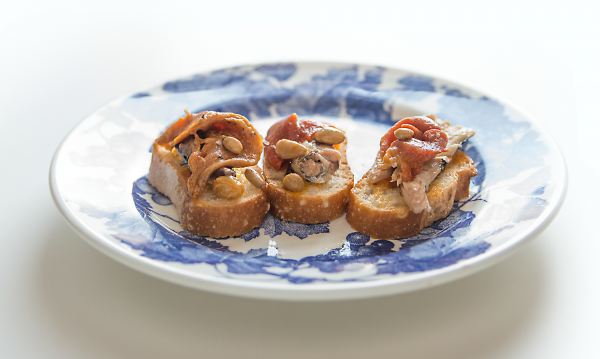 My mother in law, Lil, is in Spain right now. Isn't she lucky?
Spain is one of my favorite places. I lived there for a year, which was a good amount of time to fully immerse myself in the language, and of course, the food. I'm convinced that tapas, the Spanish version of finger foods, are the perfect thing to eat. Instead of a large meal, you can try small bites of many different flavors, like tortilla espanola, or gambas al ajo. Eaten slowly, and paired with good conversation with family and friends, tapas are filling on all levels. I swear it's how Spanish women stay so thin.
Since most tapas are served at room temperature, they also make an ideal food for summer. Here's one of my favorite recipes for a simple tapa of sardines and red pepper, topped with pine nuts. The fish and peppers first soak in a marinade of olive oil and lemon, which act as a natural preservative, so the tapas can sit out in warmer temperatures when served. You can marinate the ingredients yourself, but I took these straight from the jar and the tin.
If you're not big on sardines, you can substitue anchovies or tuna instead. I've even tried these with avocado. The combinations are endless.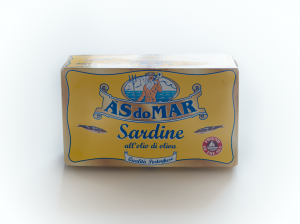 Sardines and Red Pepper Toast
2013-06-19 11:26:01
Ingredients
6 marinated red peppers
1 small tin of sardines, filleted
baguette, sliced
pine nuts
olive oil
salt and pepper
Instructions
Drizzle the baguette slices with olive oil. Mix red peppers, sardines, salt and pepper. Place on top of baguette slices. Drizzle with more olive oil and top with pine nuts. Serve.
The Anonymous Eater http://www.theanonymouseater.com/