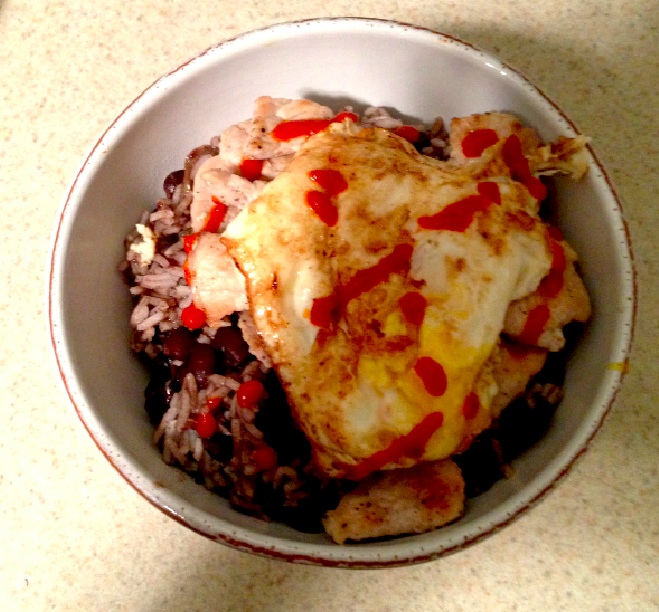 This morning I woke up with the above picture on my phone, texted to me by my dear friend Zoe in Maine. My dinner last night, she wrote.
My dinner last night was soup. While it was colorful, it looked nothing like this beautiful bowl Zoe made for herself, mostly from leftovers. She's a whiz in the kitchen, and when I called her for the recipe, she explained the inspiration came from what was sitting in her fridge. She started with rice and black bean soup from several nights ago, then layered that with fresh pork cutlet and topped with a fried egg. She topped it off with a dash of Sriracha.
I would make this with chicken or beef, but I bet a vegetarian version would be good too. Have you recently turned your leftovers into a gourmet meal? What ingredients did you use?