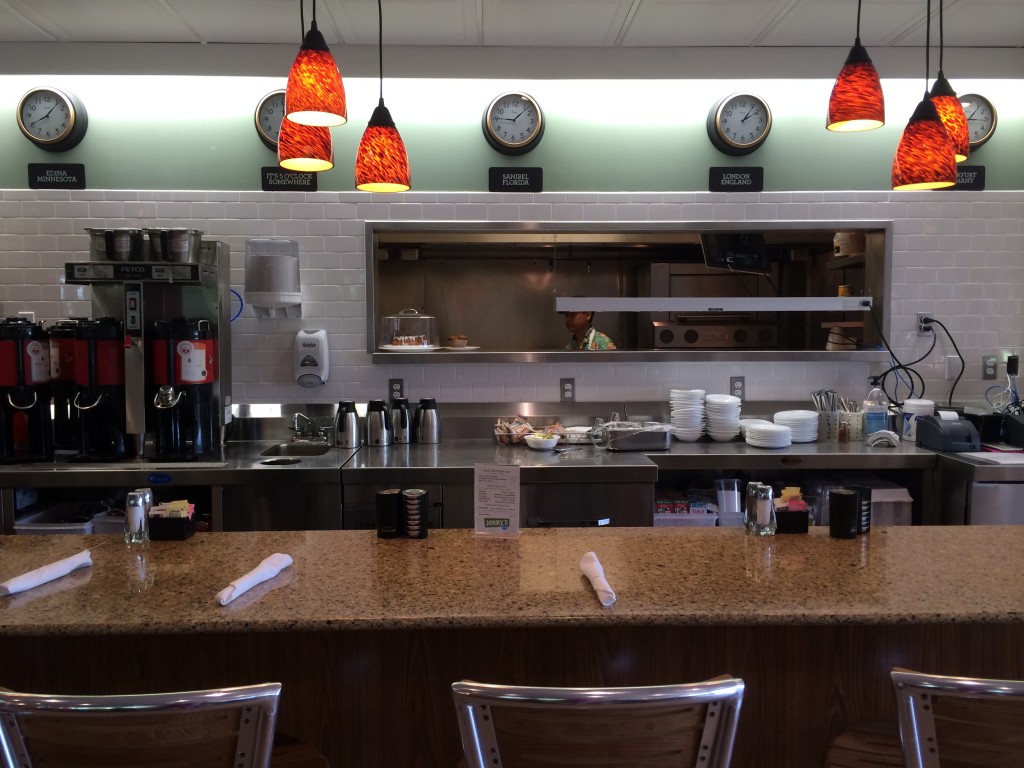 Everytime we go somewhere we've never been, I always seem to find a restaurant or cafe that I want to take back to New York with me. On Sanibel Island, that place is Jerry's. It's a supermarket with a restaurant in back, and they happen to serve some of the best pie I've had in a lomng time.
The key lime was the perfect mix of tart and sweet, and a good consistency. The custard wasn't too starchy. They also make a chocolate pie which was really amazing. Again, it wasn't too sweet, which I noticed is a trait of desserts on the island.
We've been to Jerry's every day on our trip, either for groceries or to wat in the restaurant. As we were driving over, my husband remarked that it's funny how we came all the way from New York just to hang out at the supermarket. Since finding new food is a big part of the reason I travel, I don't find it so odd. It may be a little odd that I saved Jerry's website on my computer, so I can have a pie shipped if we're in the mood.