Posts Tagged 'Cooking'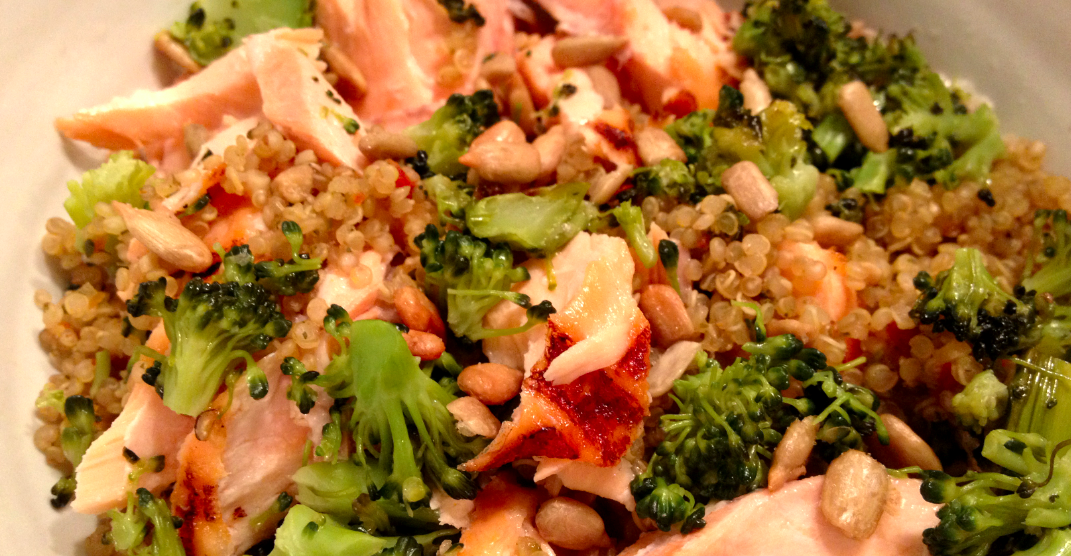 Today Luci and I are taking the train to Baltimore to visit my family for Passover. John is joining us either tomorrow or Monday, depending on when he can get away. I miss him.
Traveling on a train or plane takes careful planning food-wise because once you board, you're trapped. Unless you pack your own sustenance, you're stuck buying stale bags of chips, and if you're lucky, some sort of un-namable cheese product.
Last night I packed lunch using all our leftovers. John always says he will eat them whenever we go somewhere and he has to stay home, but then I get back, open the fridge, and am assaulted by a mess of smelly food that should have been eaten days before. So now I've gotten smart.
In a bowl, I mixed salmon and quinoa from last night's dinner, then threw in some broccoli. After chopping all the ingredients, I tossed in a handful of sunflower seeds to provide some extra crunch. A drizzle of olive oil and a squeeze of lemon juice, and my salad is complete. How easy is that?
I like this dish because it used up everything in the fridge, and I didn't have to go shopping for anything extra. It's also a great dish to take on the road while the weather's still cold. I wouldn't recommend it for a long trip once it warms up outside.
Now if only I could count on the train ride being this easy.