Posts Tagged 'String Beans'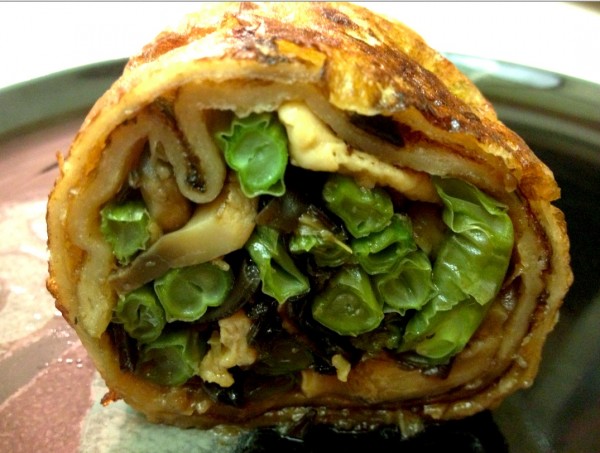 Friday night dinners are a big deal if you're Jewish, or if you happen to be one of the Gilmore Girls. I fall into the first category, although sometimes I wish I was a member of the second. [Is anyone else still mourning the loss of that show or is it just me? I miss Lorelei's wisecracks and the chemistry she had with Luke.] Anyway, growing up in a very Jewish part of Baltimore, Friday night dinners were always spent with my grandparents.
This May we spent a lot of time in Baltimore. Grandma Ruth, my father's mother, was a dancer, and at ninety two she's still singing and high stepping like she did decades ago. She and Luci speak the same language, and when we're there, Grandma Ruth joins us for Friday night dinner. It used to be the other way around, and we would go to her house.
Not only has the venue changed, but so has the meal itself. Instead of matzoh ball soup and roast chicken, this past Friday night we had wonton soup, and one of my favorite treats that I get in Baltimore, a chicken and string bean scallion pancake from Mr. Chan's on Reisterstown Road. Every culture seems to have their own version of the burrito, and this is the Chinese one. The layers of string bens, mushrooms and chicken are stuffed inside to the point of overflowing, and the filling is a nice texture contrast to the chewy pancake.
There are two Chinese restaurants in Baltimore that we love. The first is Mr. Chan's at 1000 Reisterstown Rd., Baltimore, MD 21208, and the other is Joey Chiu at 10801 Falls Rd Lutherville, MD 21093. We don't have a place in New York where we're regulars.
Do you have a favorite place for Chinese in the Baltimore or New York area? What are some of your favorite dishes?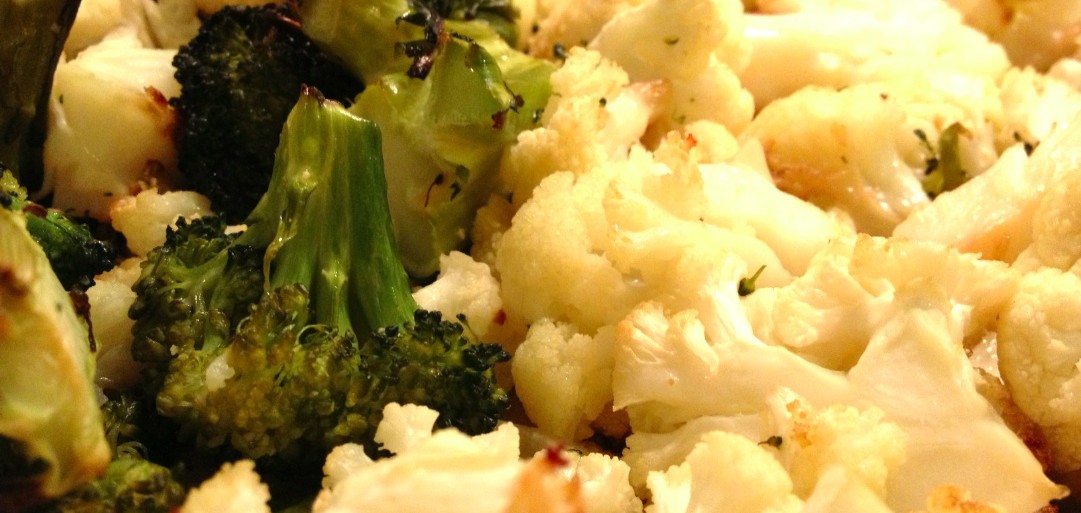 I love my veggies, and there is no veggie in this world that can't be made to taste good by rubbing a little olive oil on it, adding some salt and pepper, and roasting in the oven until it's nice and tender.
Roasting a vegetable adds a whole other layer of depth. If you cook them long enough at 350 degrees, they caramelize in the olive oil and take on an almost nutty flavor. They're also filling and healthy. I'm not sure if it's the touch of olive oil or not, but they taste so much more substantial to me than a raw veggie, even the ones coated in dip.
I usually make a pan or two of roasted vegetables a week. I keep them on hand for meals, and for snacking. The next time you're craving something substantial or sweet, try this recipe instead, and see if it doesn't fill you up.
Roasted Vegetables
My favorites to roast are broccoli, cauliflower, and string beans. Brussel sprouts, zucchini and corn are nice too.
For every pound of vegetables you roast, toss veggies in 2 tbs. olive oil and salt and pepper to taste.
Place in a shallow pan so vegetables aren't crowding each other. If roasting broccoli, place upside down in the pan so the top doesn't burn.
Place on the middle rack of an oven preheated to 350 degrees.
Roast for half an hour or until desired tenderness is reached.